August 10, 2017
Comments Off

on Learn To Repair Motorcycles While You Sleep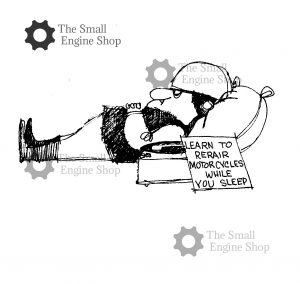 I found this old Hodaka workshop manual and its full of these printed, but hand drawn cartoon characters from the beginning to the end. Hodaka was an American motorcycle company in the 60's and 70's, and sold motorcycles manufactured in Japan. Each motorcycle model they created had a zany name like Road Toad, Dirt Squirt, Wombat Combat and Super Rat. Knowing this its not surprising to see these cartoon characters in the manual. I didn't want to scan everything, but I scanned quite a few of them to share online. Here they are:
John 3:16 For God so loved the world that he gave his one and only Son, that whoever believes in him shall not perish but have eternal life.